My favorite expression lends itself so well to this occasion: JE CAPOTE! I have just recovered my copies of my Ulysses guide Explore Reykjavík and Iceland. It was due out on March 2, but it has already arrived in bookstores in Montreal, taking me by surprise, much to my delight. Check out the presentation video below.

I worked hard this summer on this brand new pocket guide published by Ulysse after my trip to Iceland. It was a dream for me to be published one day, but to write a travel guide in addition, I still pinch myself. My face in a guide. I am the girl I noticed in the first pages of the guides and wondering how I could ever become hoped to find myself there… MY GAWDDD!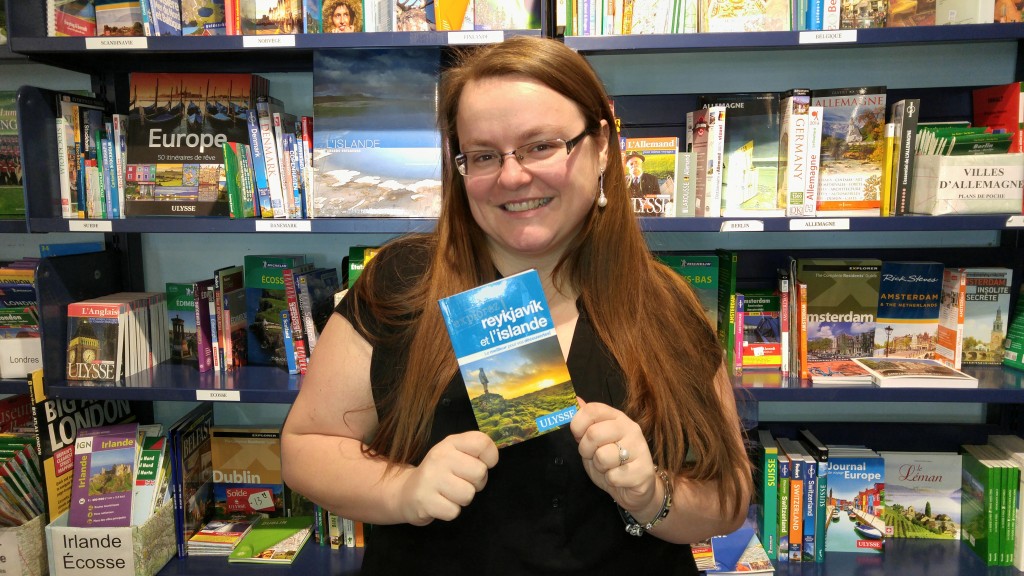 Writing a guidebook (or any publication, I imagine) is a bit like giving birth. We embark with enthusiasm, we jump with both feet and we frankly lack sleep and caffeine to deliver everything. When the last copy is delivered to the publisher, we wonder if we could ever do this again … Until we have our baby in our hands and we think it is SO worth it.
I am really proud to present to you my baby, my very first guide, my very first publication, the Ulysses guide Explore Reykjavík and Iceland, a series which, combined with the "Escale à", has always been one of my favorites at Ulysse, because the guides fit well in my pocket. Full of interesting tourist addresses, but reduce the number of hotels to focus on the essentials, while still covering the entire territory!
There will be an official launch in March or April, but in the meantime, if you would like to pick up a copy ($ 15), I will gladly make one of mine, signed, by mail or in person if you are in the area. Contact me by Facebook or at info at moimessouliers point org!
If you prefer to buy online, This page is for you, you will find all the relevant information on the guide on the Ulysses website! Europeans, hold on, the book will be at FNAC et cie shortly.
Do you have questions about the writing experience or about Iceland? I will be happy to answer them below!
These articles on Iceland should also interest you:
Are you on Pinterest?