Yesterday afternoon, while I was just strolling through Lucca a ice in my hand, I discovered a poster announcing the Palio della Balestra Antica. I know the Palio of Siena, these demonstrations on horseback followed by parades and a big traditional festival. Word palio So intrigued me and I came back on time for the biggest surprise!
What show! I learned later that the Crossbow Palio features the crossbow rather than the horse, although this part comes only after a good hour of parade through the streets of the town, drumming and demonstrations of flag talent. You may have seen this performance in the movie Under the Tuscan sun, when the Polish lover is ready to play. It marked me and I had the chance to see her live.
It goes without saying that this tournament is ancestral, because it dates back to the 15th century and although that of Lucca seems to have been forgotten a few years, it is back in force!

The party remains formal, with the extras in period clothes, the standard bearers and the drummers who parade and enter the main square. Here, Piazza San Michele, at the foot of one of Lucca's most beautiful attractions, the Church of San Michele in Foro. The images describe better than I the time I spent savoring the Palio della Balestra Antica in onore de Santa Croce.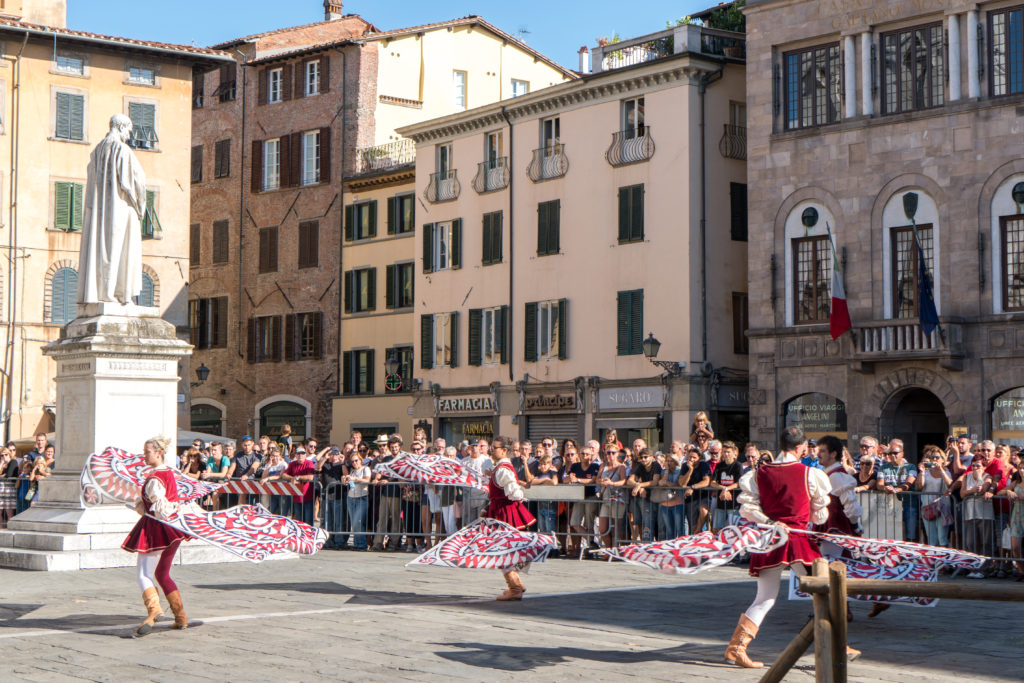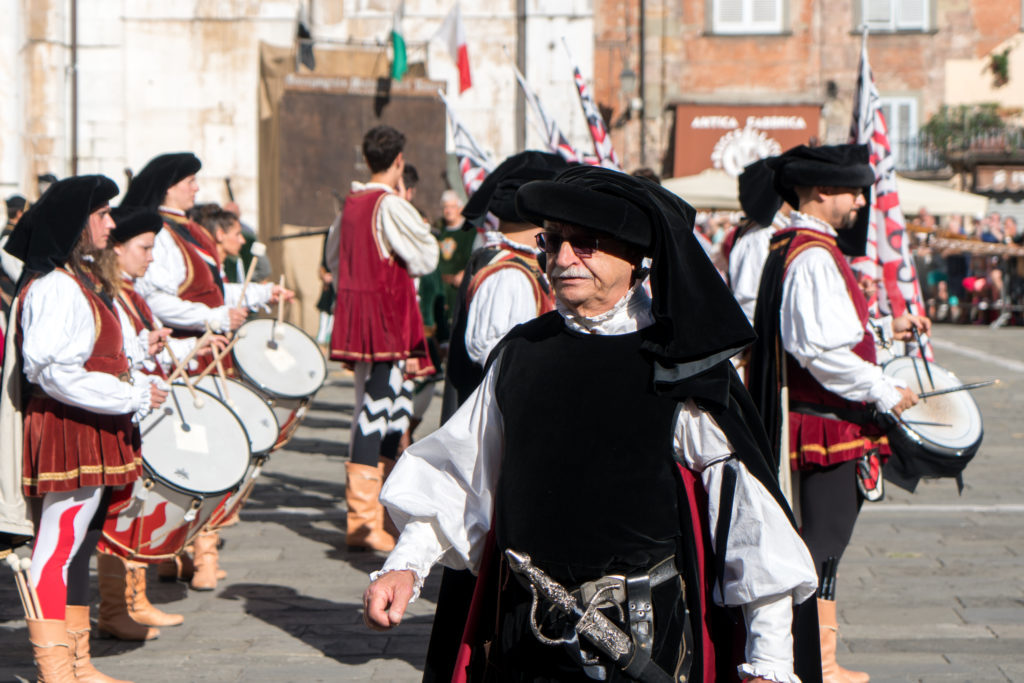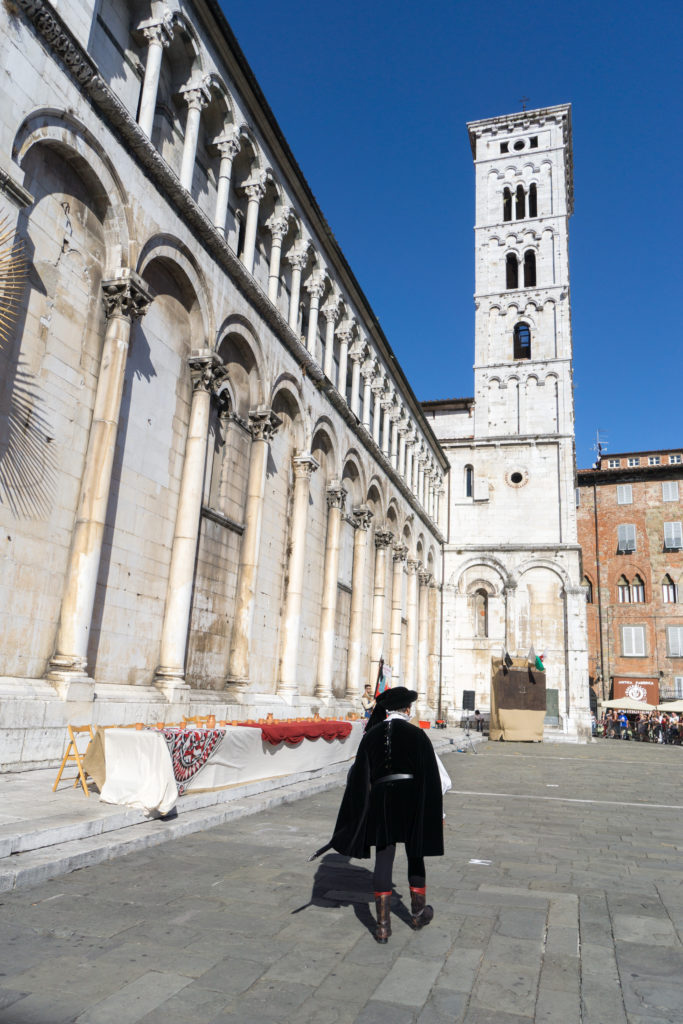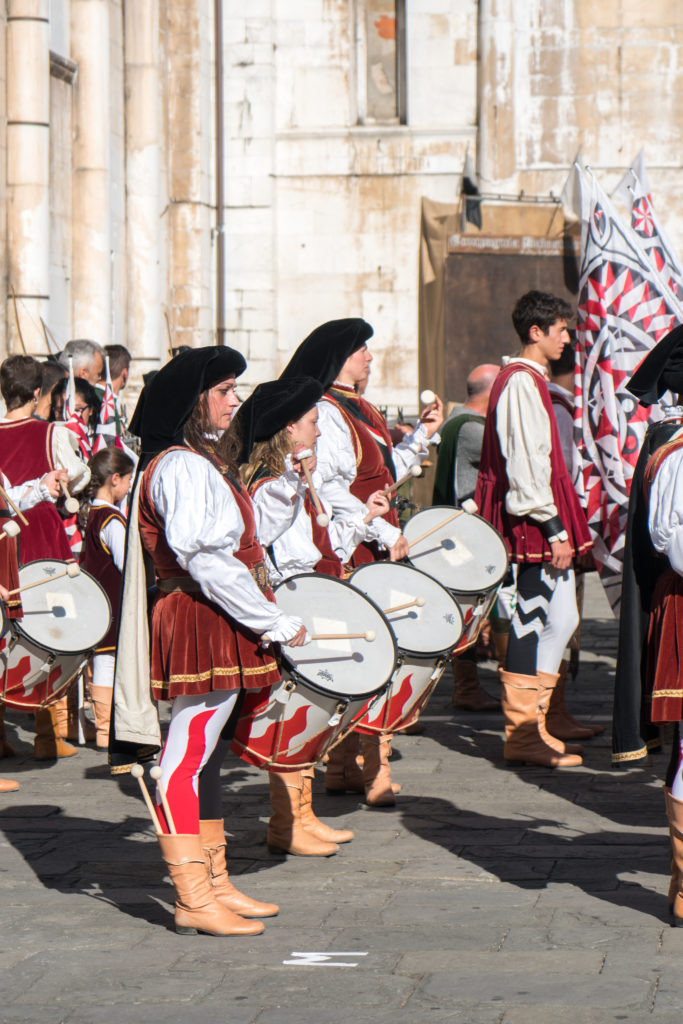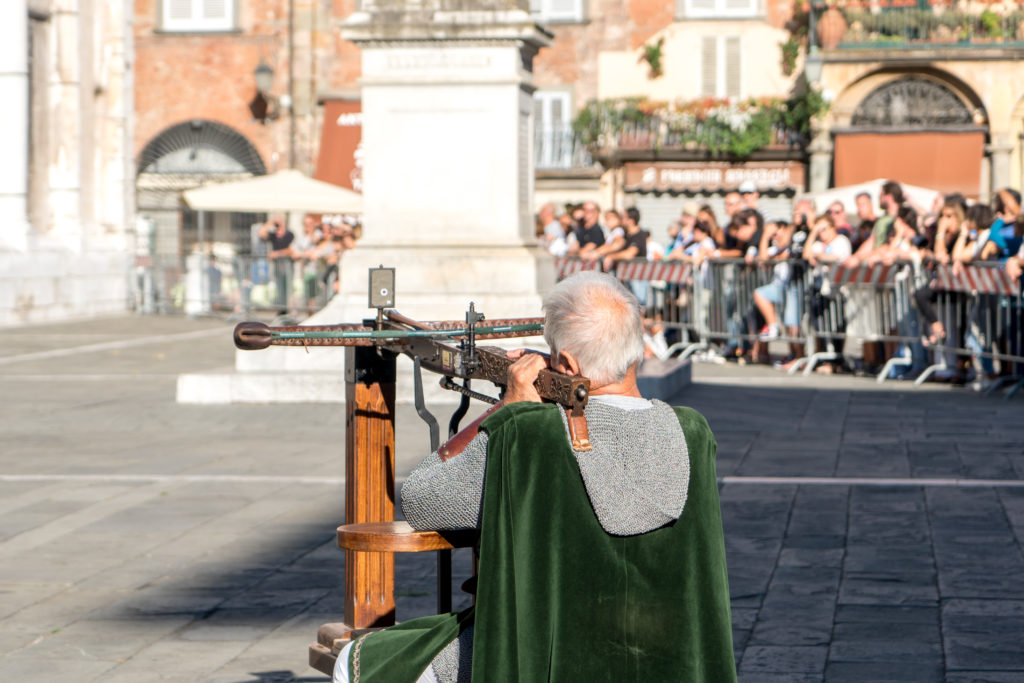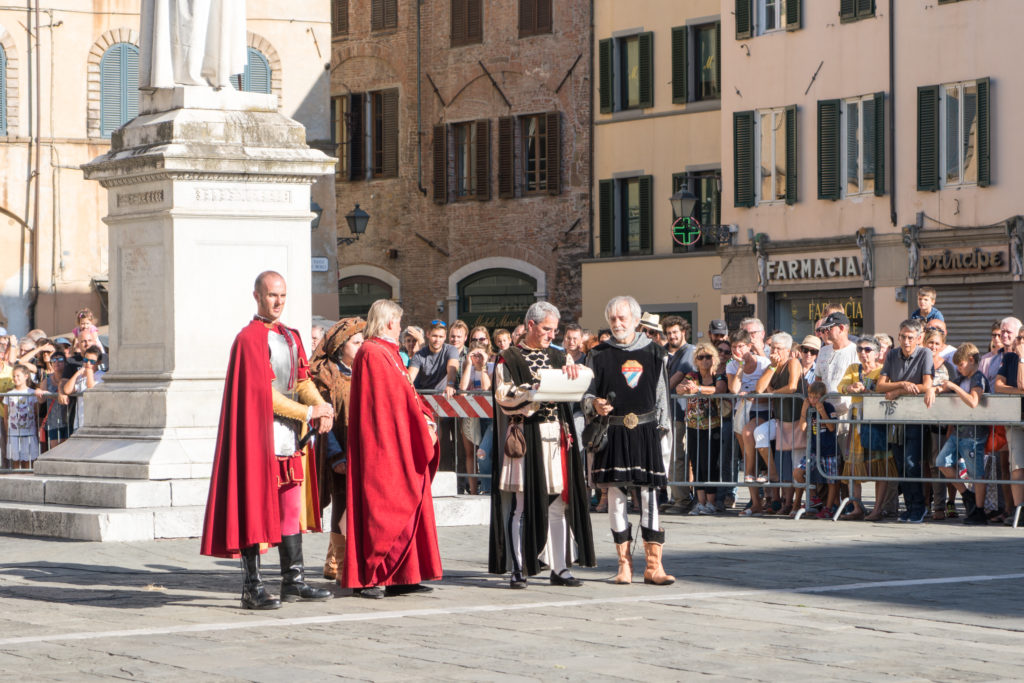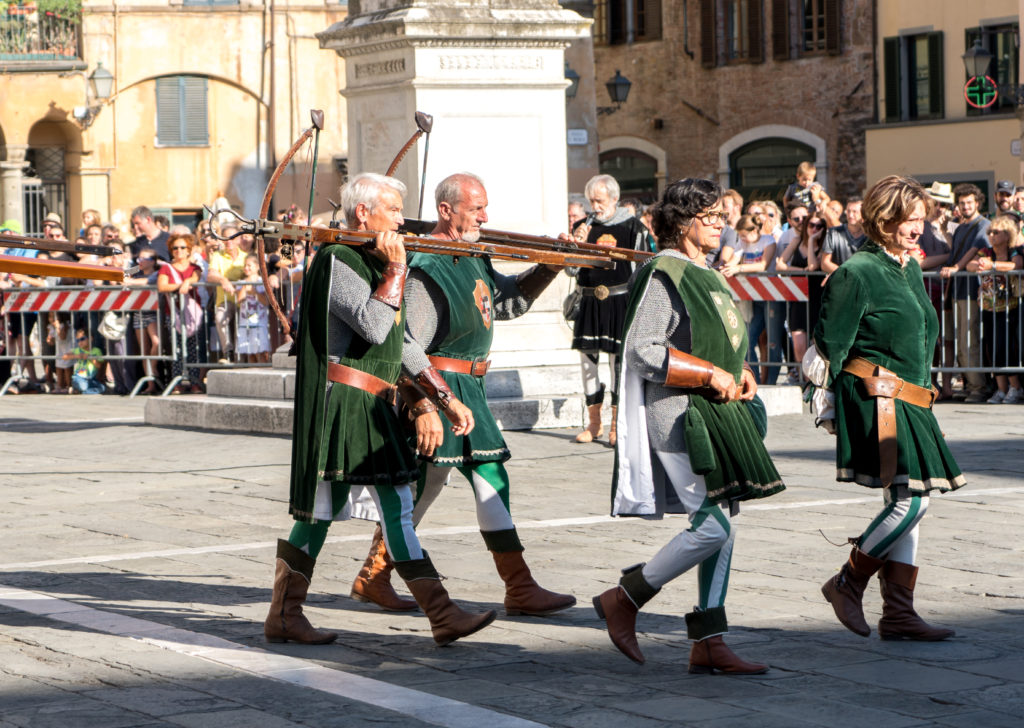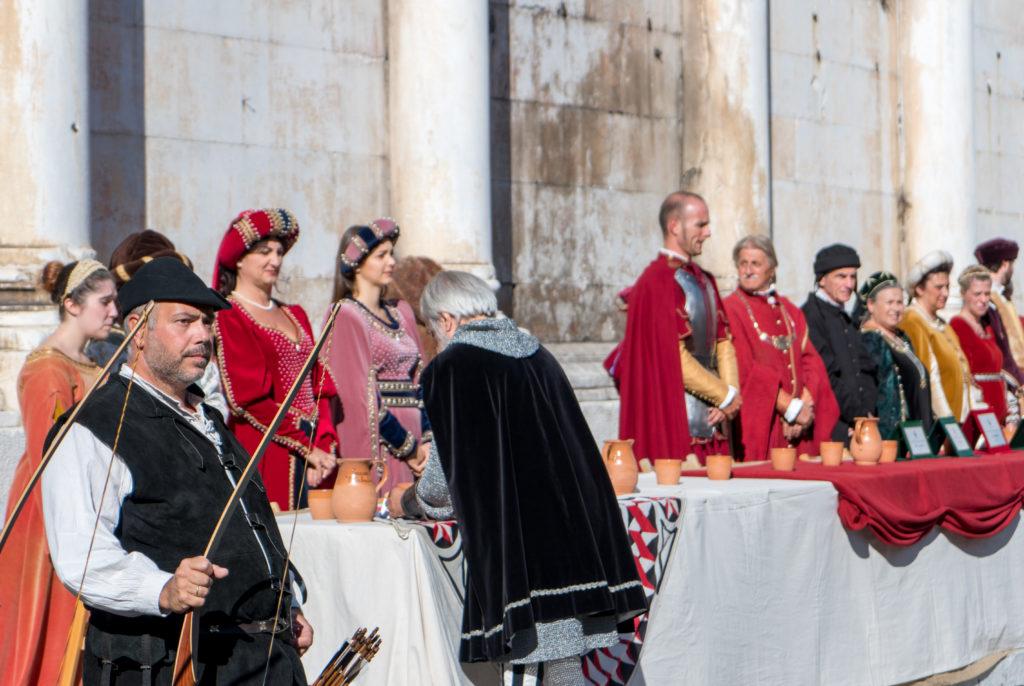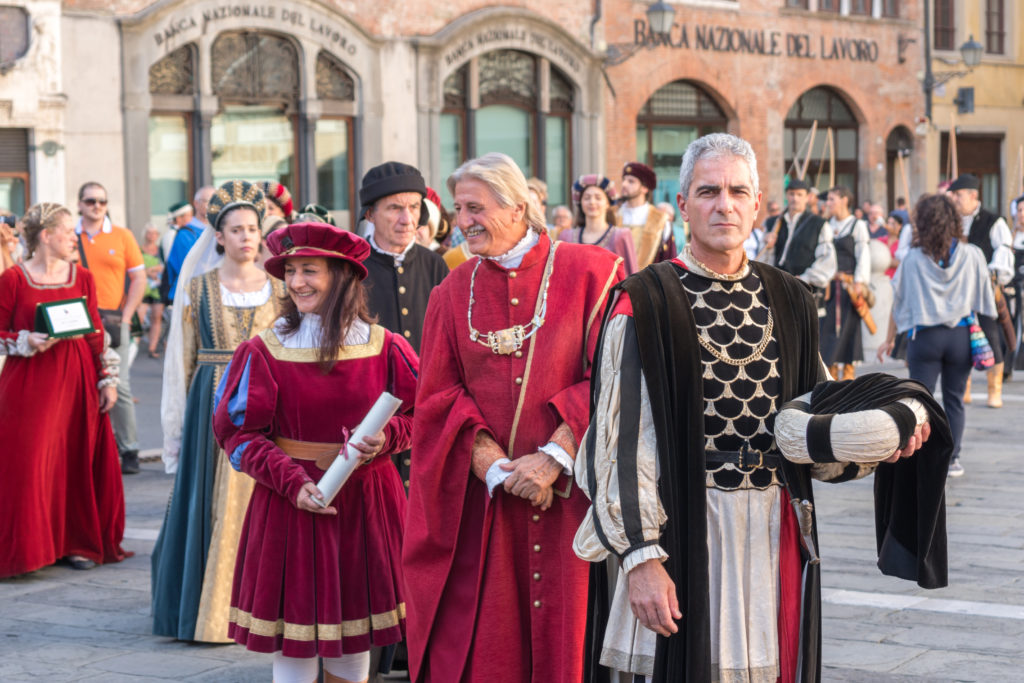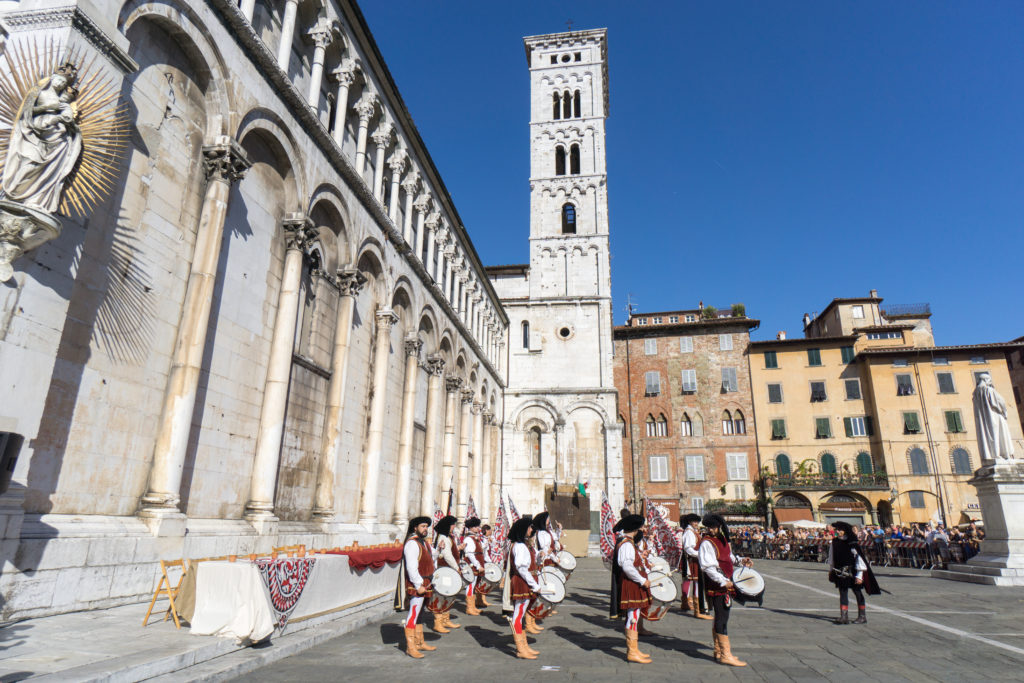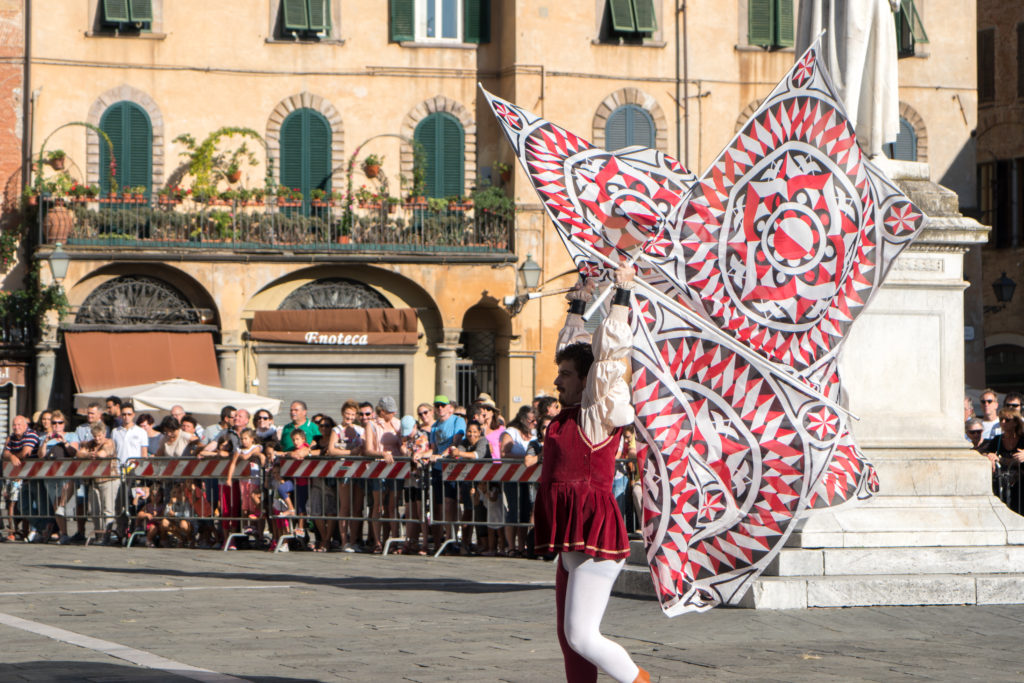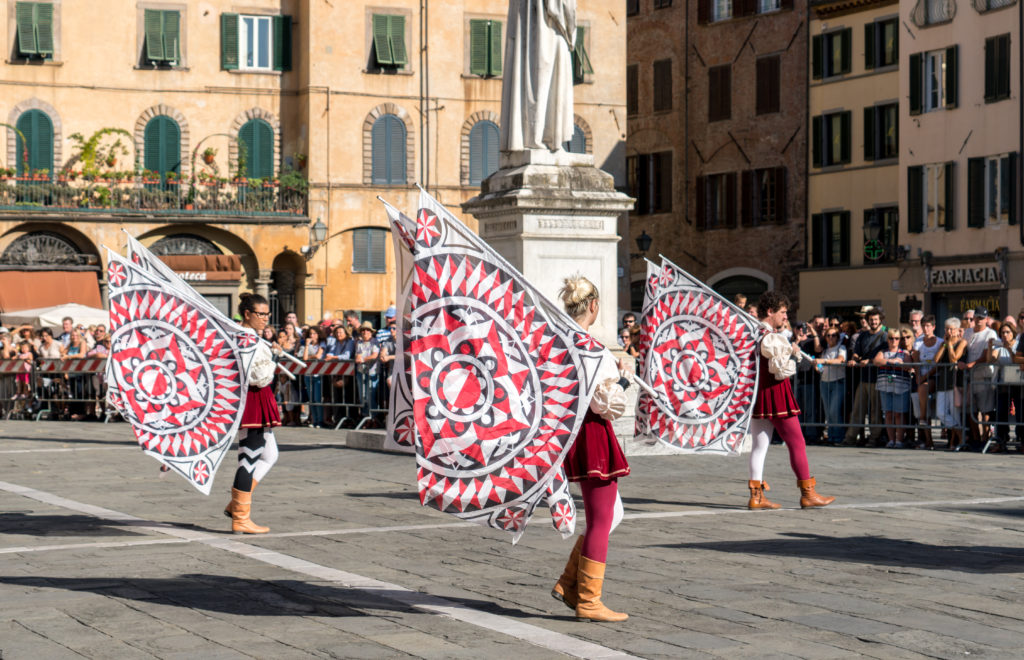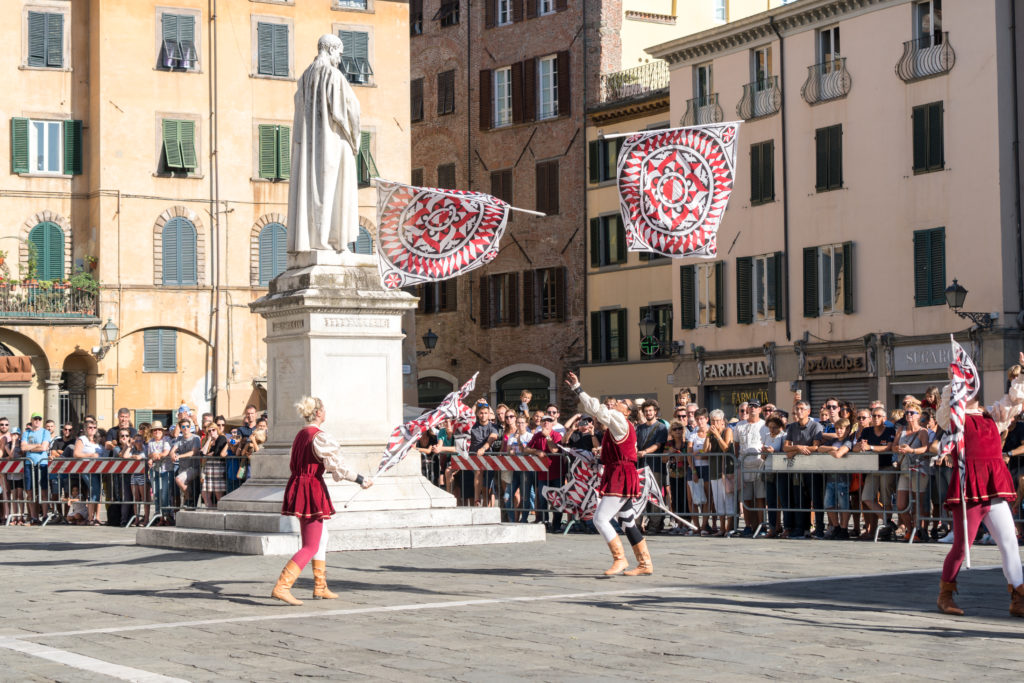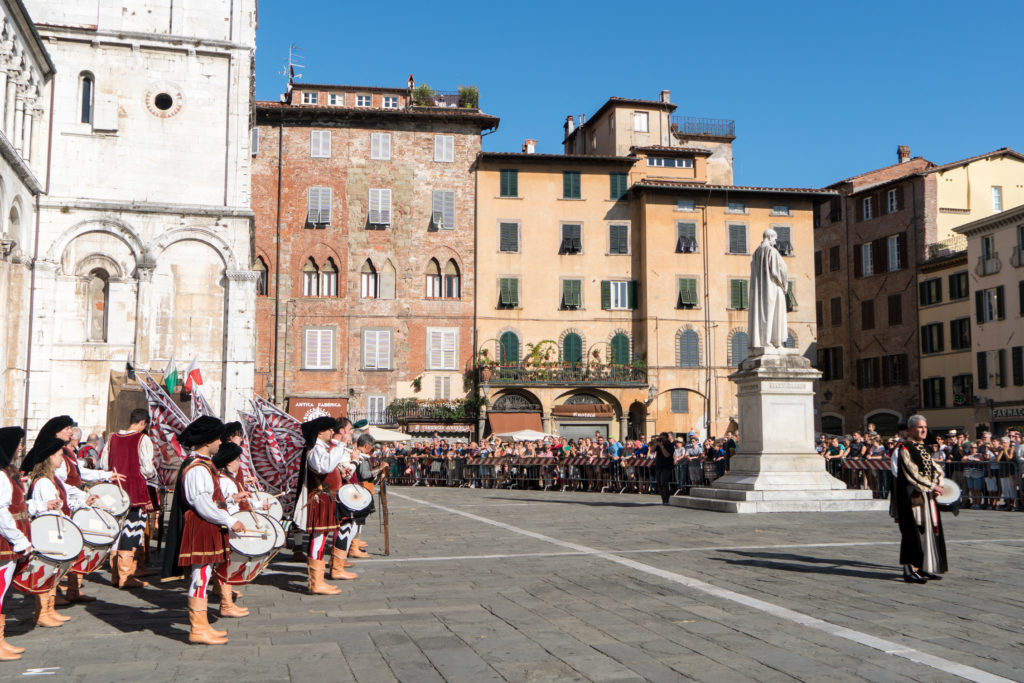 Fabulous, isn't it? A typical Italian moment crunched on the spot, while I was walking quietly. Successful surprise!
Have you ever seen a palio or similar parties in Italy?
Want to learn more about Italy?
Are you on Pinterest?